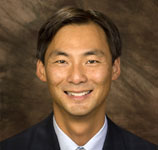 Prof. Morse Tan, Esq. (Board Chairman)
A Supreme Court Fellowship Finalist, Professor Tan previously served as a Visiting Scholar and Senior Research Fellow at the University of Texas School of Law. He has published in leading law journals in his fields, including as one of the leading legal scholars on North Korea in the Western Hemisphere. Professor Tan has served as a peer reviewer for the Human Rights Journal and the International Negotiation Journal.
Experientially, he has worked in major law firms, the American Medical Association's
Institute of Ethics, as a certified mediator, and for organizations such as the UN Development Programme as well as the American Association of Neurological Surgeons. Professor Tan has enjoyed speaking at various universities and conferences, both in North America as well as abroad. He has contributed to a number of media outlets, including UPI (United Press International), and has consulted on legal as well as ethical matters. Professor Tan is a member of the American Society of International Law and has served on a number of boards.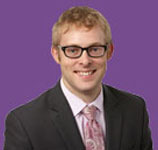 Mr. Nathan Vis, Esq. (Treasurer)
Nathan Vis is an associate at Blachly, Tabor, Bozik & Hartman, LLC, and devotes his time to business, real estate, municipal, and personal injury/civil litigation issues.
Mr. Vis is actively involved in his church, Protestant Reformed Church, in Dyer, Indiana. In addition, he serves on the Cedar Lake Redevelopment Commission and as a representative to the Special Education Study Committee, for the Protestant Reformed Christian Grade School.
Mr. Vis graduated from Trinity Christian College (Palos Heights, IL) with highest honors in 2007. He attended the Valparaiso School of Law and graduated magna cum laude in 2010. During law school, Nathan clerked for Federal Magistrate Judge Paul Cherry and the Federal Prosecutor's Office in Hammond, Indiana, for the Federal Highway Administration, for the Illinois Road and Transportation Builder's Association and for the American Medical Association. He also served on the Valparaiso Mock Trial Board and Team, competing in several Midwest competitions and coaching the 2010 Labor Law team.
Mr. Vis is a member of the Porter County Bar Association, and is admitted to practice in both Indiana State Court and Federal Courts (Northern and Southern Districts of Indiana). He has also served as an adjunct professor at Trinity Christian College, in the Political Science Department.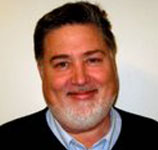 Mr. Jonathan D. Penner
Mr. Penner owns Capital Access Corporation, a company that pairs worthy projects with investment capital. He is also a residential and commercial lender, serving in this profession for more than 20 years. Mr. Penner attended Calvin College, double-majoring in business and political science. He serves on the board of directors for the Penner Foundation, which sponsors lectures and debates on university campuses that feature expert scholars tackling controversial ethical issues.
Mr. Penner is an active member of College Church in Wheaton, Illinois, currently serving in the STARS disability ministry. Mr. Penner lives in Wheaton, Illinois, with his wife, Terri, and their three children.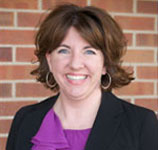 Prof. Carli N. Conklin, Esq.
Carli Conklin was born and raised in Kirksville, Missouri. She received her B.S. in English (Magna Cum Laude, 1997) and M.A.E. in Education (1999) from Truman State University, where she was named Outstanding Graduate Student in Elementary Education. From 1999-2000, Conklin worked as an Intern and then Education Policy Assistant at Family Research Council in Washington, D.C. She then entered the Joint Degree Program in Legal History at the University of Virginia School of Law, where she was selected as a Dillard Fellow. Conklin graduated from Virginia with her J.D. in Law and M.A. in History in 2003, receiving the Roger and Madeleine Traynor Prize for outstanding written work by a graduating law student.
From 2003-2007, Conklin served as Assistant Professor of History and Co-Director of the Pre-Law Professional Program at John Brown University (JBU), where she was also the faculty founder and sponsor of JBU's Campus Chapter of International Justice Mission. While at JBU, Conklin received the Alpha Chi Rookie of the Year Award for excellence in teaching, a Shipps Scholar Grant for research, and the JBU Faculty Excellence Award.
In 2009, Conklin returned to her home-state of Missouri, where she served as a Visiting Associate Professor at the University of Missouri School of Law from 2009-2010. Conklin is currently an Associate Professor at the University of Missouri School of Law. Her courses include Non-Binding Methods of Dispute Resolution, Negotiation, and International Human Rights Law. Conklin's research interests are in the fields of Dispute Resolution and Early American Legal History. Her article on early American dispute resolution was published in the American Journal of Legal History. She is currently completing her dissertation on the historical meaning of the language "the Pursuit of Happiness" in the Declaration of Independence.
Mr. Daniel Crane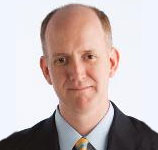 Daniel Crane teaches contracts, antitrust, antitrust and intellectual property, and various advanced antitrust courses at the University of Michigan Law School. He was previously professor of law at Yeshiva University's Benjamin N. Cardozo School of Law, and a visiting professor at New York University Law School and the University of Chicago Law School. In the spring of 2009, he taught antitrust law on a Fulbright Scholarship at the Universidade Católica Portuguesa in Lisbon. His recent scholarship has focused primarily on antitrust and economic regulation, particularly the institutional structure of antitrust enforcement, predatory pricing, bundling, and the antitrust implications of various patent practices. Prof. Crane's work has appeared in the University of Chicago Law Review, the California Law Review, the Michigan Law Review, and the Cornell Law Review, among other journals. He is the author of several books on antitrust law, including The Institutional Structure of Antitrust Enforcement (Oxford University Press, 2011).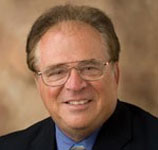 Dr. Don Daake
Dr. Daake joined the Olivet Nazarene University faculty as a professor of business in 1995. He teaches strategic management, marketing research, advertising, MIS, global marketing, computer applications for business and entrepreneurship. In addition to his teaching responsibilities, in 2001, he was named as the first director of the Donald H. Weber Entrepreneurship and Leadership Center. In 2003, he spent seven weeks teaching in the International Business Institute and was in 10 European countries.
He is not new to the field of education, having spent more than 15 years of his career developing, designing and marketing continuing education programs. He served six years as an assistant director of community education at Eastern Iowa Community College District where he was in charge of developing programs for a wide spectrum of organizations including banking, real estate, insurance and manufacturing. Under his leadership EICCD developed one of the largest continuing education computer training programming among community colleges in the United States.
Dr. Daake has served as vice-chairman of the Kankakee Chapter of SCORE, and on the board of directors for the Kankakee River Valley Chamber of Commerce. He makes regular presentations to community groups including Rotary Club, Kiwanis and Chamber of Commerce organizations. He has served on the national Christian Business Faculty Association Board and was chairman from 2001 to 2002.