What to Create Transformational Change in Your Community, Church or Business?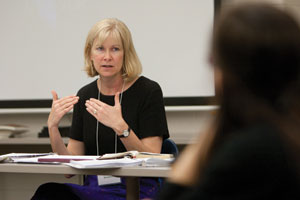 Instructor: Dr. Susan Emmerich, Director of the Creation Care Program
Date: Saturday, October 28, 2017
Time: 8:30 a.m. – 4:00 p.m.
Location: Olivet Nazarene University (Bourbonnais, Illinois)
Cost: $20 for students and YFC ministry workers; $40 public; $95 faculty and corporate
Description: This one-day practicum will explore the application of transformational change catalyst principles and biblical principles of stewardship, conflict management (reconciliation) and sustainability to an environmental conflict in the Chesapeake Bay and a racial and environmental conflict in the Delaware Bays. The practicum is based on Emmerich's faith-based stewardship and reconciliation work on Tangier Island shown in her film When Heaven Meets Earth: A Faithful Few Changed Everything and her racial reconciliation work in Berlin, Maryland shown in her trailer film "Minority Outreach in Berlin, MD." Emmerich will also share the application of the principles to her workforce and leadership development work with the CHEE (Coalition for Hope and Excellence in Education) and BASF in Kankakee. Participants will learn methods and principles immediately applicable to their communities, businesses and churches.